Artist Educational Series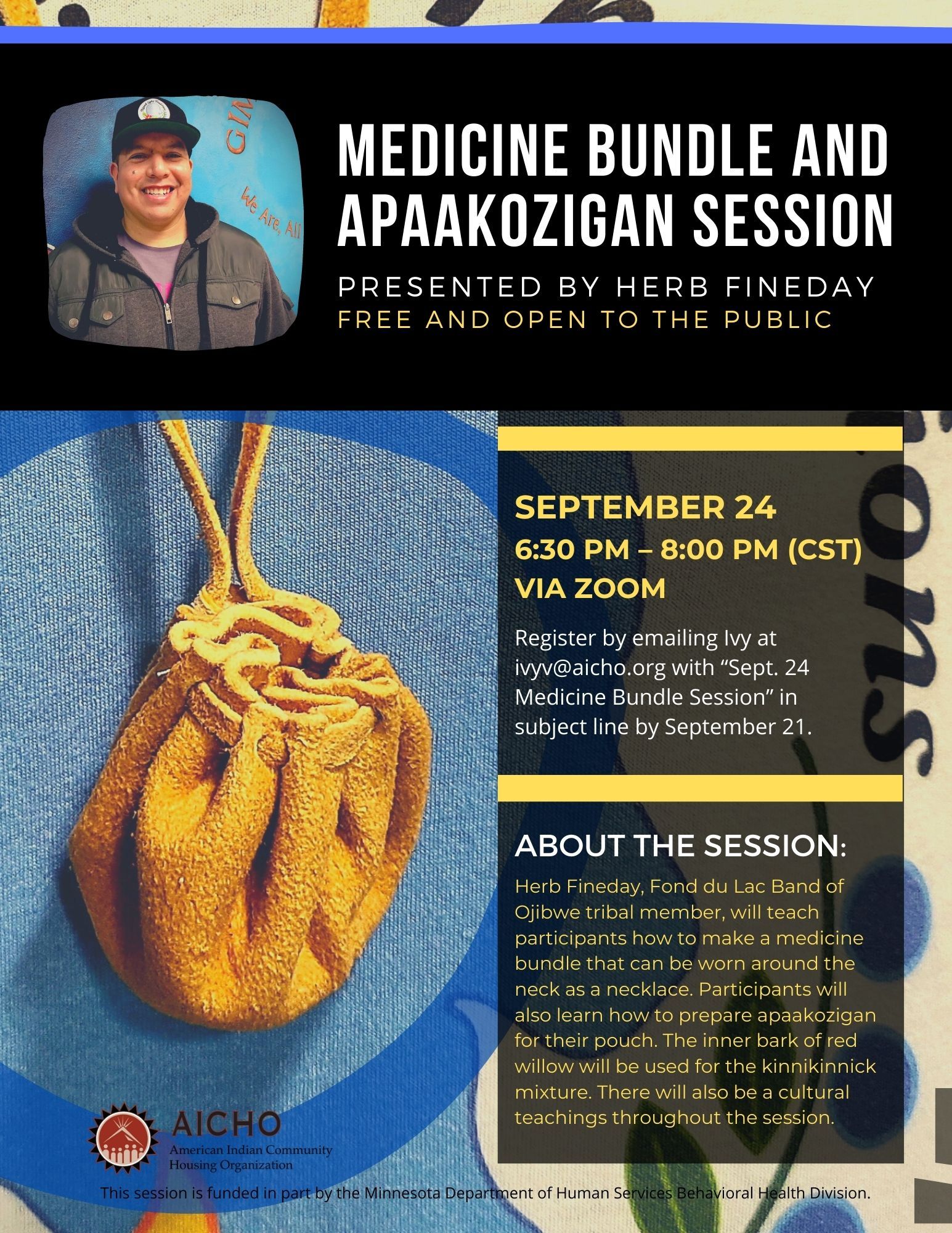 Herb Fineday, Fond du Lac Band of Ojibwe tribal member, will teach participants how to make a medicine bundle/pouch that can be worn around the neck as a necklace. Participants will also learn how to prepare apaakozigan for their pouch. The inner bark of red willow will be used for the kinnikinnick mixture. There will also be cultural teachings throughout the session.
Supplies Needed For This "No-Sew" Session:
Participants will need enough leather or buckskin to make a pouch that will measure approximately an 8 inch square and a leather thong/string of about 30 inches. Scissors. A leather punch tool is optional.
Participants will need to harvest a few cut twigs of red willow to make the apaakozigan. AICHO will not cover the cost of supplies for participants.
How to Register – Deadline: Sept. 21:
Register by emailing Ivy at ivyv@aicho.org with "Sept. 24 Medicine Bundle Session" in subject line by September 21.
This session is funded in part by the Minnesota Department of Human Services Behavioral Health Division and First Nations Development Institute in our efforts to bring cultural and traditional health and wellness to our communities.