Conscious Leadership for a New Normal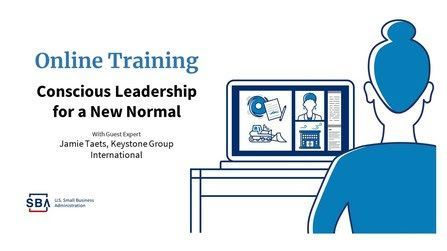 Join SBA and Jaime Taets for a no-cost webinar on the topic of "Conscious Business Leadership for a New Normal"
Leadership has always been a requirement for achieving business results, but the expectations of leaders is evolving and expanding. We will discuss the evolution of leadership as we move into a new age of business with an increased focus on culture in our organizations. What is required of all of us as leaders is changing and we need to ensure that we are taking the opportunities to grow and create a positive impact for our teams, our organizations, and our communities. Conscious Leadership has the opportunity to be the greatest competitive advantage for your business in this New Normal.
Disclaimer: SBA's participation or support is not an endorsement of any products, service, or entity.