Start and Grow with SBA's new Ascent Program for Women Entrepreneurs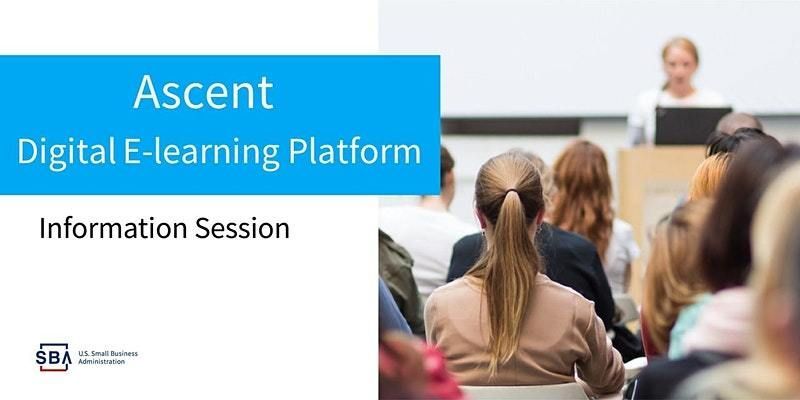 Calling all Women in Business!
Join us as we celebrate Women's History month with a training on how Ascent, a free digital e-learning platform, can help women entrepreneurs grow and expand their businesses.
We recognize the value that women entrepreneurs present to our great, growing economy. Women entrepreneurs challenge the discrimination that women face in the labor force every day by driving innovation and technology and placing small business on a global competitive playing field.
Ascent is a joint initiative between the White House, the SBA, the U.S. Department of Labor's Women's Bureau and the U.S. Department of the Treasury.
Designed to support women entrepreneurs looking to remain resilient in their operations, Ascent is packed with content and resources from each agency and backed by academic research.
Ascent has valuable content such as tips on preparing and recovering from disasters, strategic marketing and business financial strategy development.
Who should join:
• Women business owners• Aspiring women entrepreneurs• Economic development partners who support women in business• Co-owners, partners, and allies of women in business• All gender identities welcome
You'll emerge from this training with:
• An understanding of how Ascent can help you start or grow a woman-owned business• Exercises and tools, success stories, and self-assessments to aid you in your business journey• A launch point to exploring disaster recovery, strategic marketing, HR, finance strategy, and capital access resources for your company• A guided e-tour through the Ascent learning platform• An overview of other SBA resources available to help your woman-owned biz succeed
Register now and forward this event to a woman in business you know!