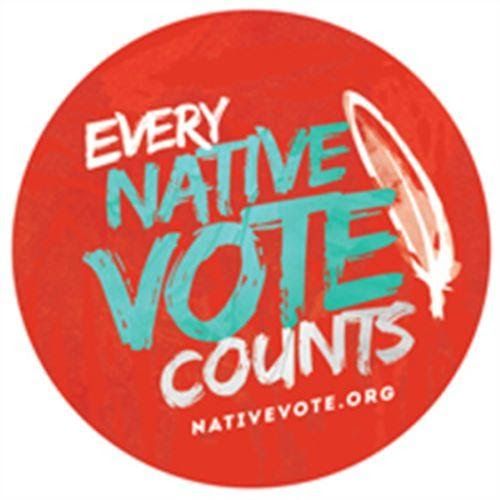 Native Vote is a nonpartisan campaign initiated by the National Congress of American Indians (NCAI). It is designed to encourage American Indian and Alaska Native people to exercise their right to vote. With the heightened political participation of Native people, Indian Country has become an increasingly powerful voting bloc. 
This non-partisan effort is focused on voter registration, getting out the Native Vote, election protection, education, and data collection. While progress has been made, an estimated 1.2 million Native and Alaska Natives are unregistered. In addition, there are only four Native members of the U.S. House of Representatives, which is half of what the number would be if Native representation was proportional to the U.S. Native and Alaska Native population. 
In recent years, the Native vote has been publicly acknowledged as making a pivotal difference in national, state, and local elections. The Native Vote campaign is working closely with regional organizations, tribal governments, and urban Indian centers to create a strong and permanent infrastructure for election training that highlights voter registration, election protection policies, and voter and candidate education.
For more info visit http://www.nativevote.org/