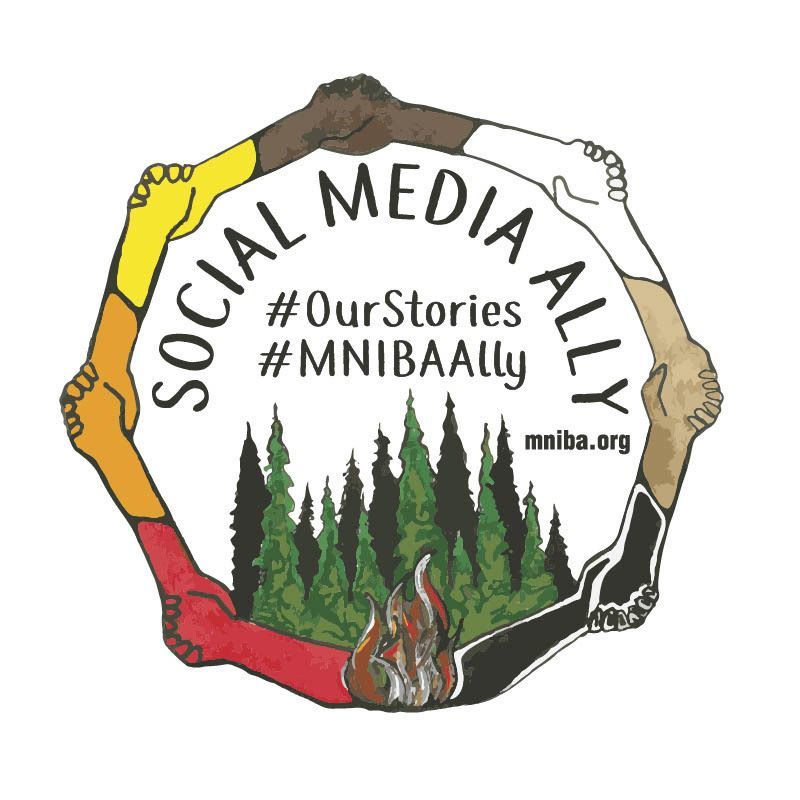 Social Media Ally
---
---
---
About the Program
MNIBA presents "Social Media Allies". Our program is set to give individuals an opportunity to volunteer, virtually, with our organization. With Covid-19 ongoing, we wanted to give people the opportunity to volunteer safely. We want to provide the tools and support our allies need to help further the cause of promoting and contributing to  thriving Native communities. 
Program Structure
The Social Media Allies will meet once a month to discuss upcoming campaigns, key areas of focus, and ways to help support the community. MNIBA will provide guidance on how the Social Media Allies will assist. 
Social Media Ally Job Description
The mission of MNIBA's Social Media Allies is to increase awareness about Indigenous
entrepreneurship, artists and community, education and advocacy, access to resources,
events and fundraising through personal outreach and networking. MNIBA Social Media
Allies accomplish this in several ways:
Social Media Allies are relationship builders and dedicated MNIBA members who are
excited to share posts and interact with the virtual community to help elevate
awareness of Indigenous entrepreneurs, artists, and communities.
Social Media Allies are passionate about MNIBA's cause and committed to keeping
abreast of new, relevant issues that may impact Indigenous entrepreneurs, artists, and
community.
---
---
Toolkit
Toolkit
MNIBA will provide graphics and videos for distribution. We will also provide templates for social media posts to engage conversations around #BuyNative. 
Our impact
Artists, Entrepreneurs, and Organizations Served
Sign up for our newsletter!