Summer Berries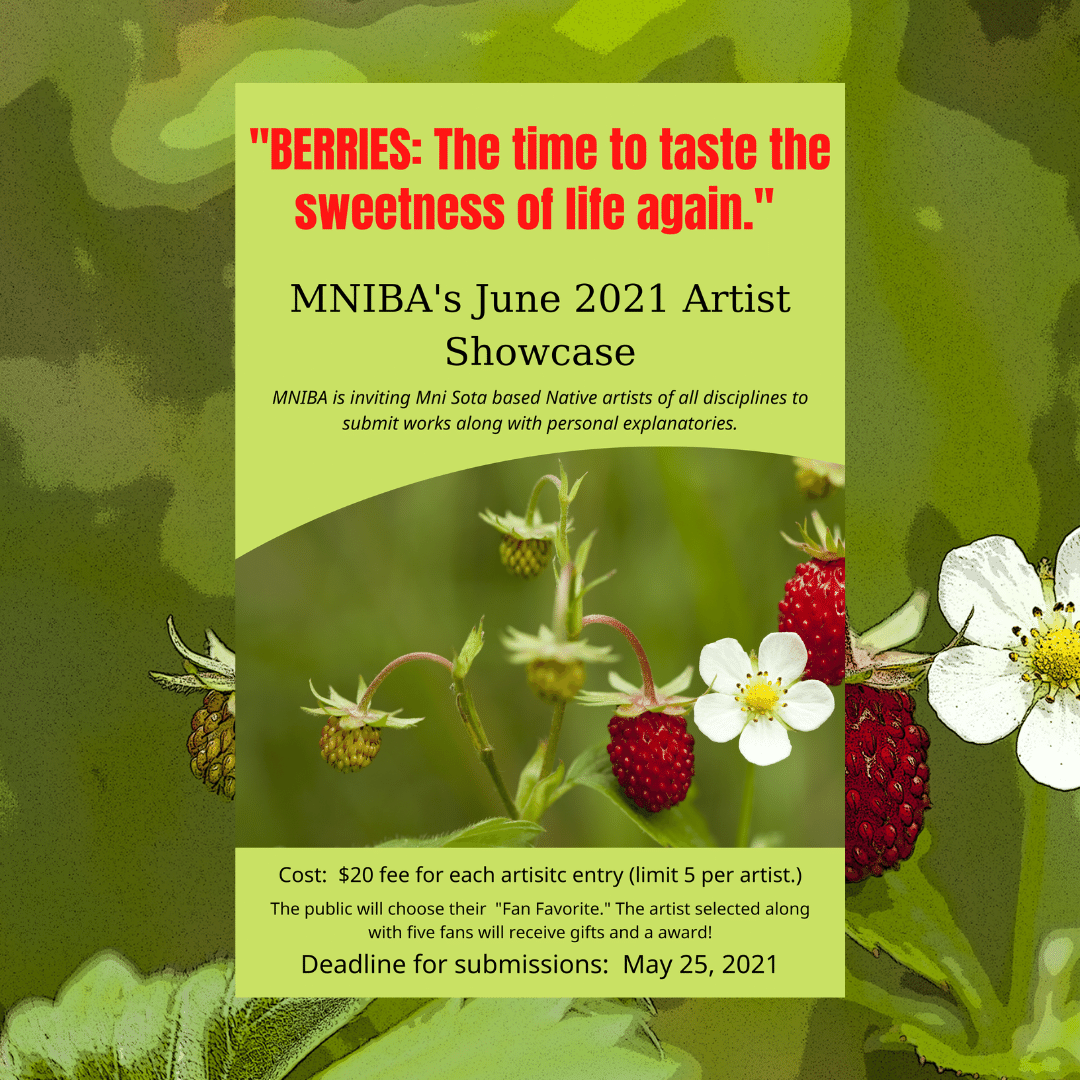 MNIBA is launching its first quarterly call for artistic works that coincide with specific themes that are central to our local Indigenous lifeways. MNIBA wishes to honor the seasons and our ways of life as Indigenous creators through art.
Our next catalogue will feature works under the theme, "Berries: The time to taste the sweetness of life again." 
We are inviting Mni Sota based Native artists of all disciplines and Native Nations to submit works along with personal explanatories. The public will pick their "Fan Favorite" and three other artists will be recognized too. 
Cost: $20 fee for each artistic entry. (Limit 5 per artist).  This will cover the cost of social media promotion, professional photography, prizes, and the continued work of this organization in support of this project. 
The Fan Favorite of each season's publication prize will be given the cover of the promotional catalog that will be online and in paper copy, to boost artist exposure, sales, and social media presence.
Deadline for submissions:  May 25th, 2021
Our impact
Artists, Entrepreneurs, and Organizations Served
Sign up for our newsletter!