Everything you need to know about your business listing account.
What your business listing account can do for you.
The "My Account" page is where you'll go to manage every aspect of your account. This is where you can update your password, your listing, and you can even access listings you've saved for future reference. 
Follow the step-by-step instructions below to set up your business listing account and learn how to make the most of your business listing page and accounts function.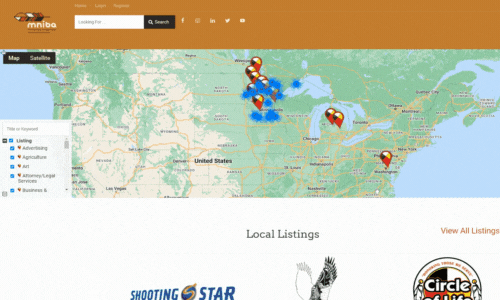 Accessing "My Account"
To access your "My Account" page, click login in the header. Then hover over the login menu in the header and select my account. Now you're accessing your account page!
Listing Owner Profiles
Listing owner profiles are a great way to connect with users that are visiting your business listing.
Whether you're a small business or a large organization with multiple divisions, listing owner profiles help users learn more and connect with you.
For larger organizations with multiple listings, we recommend using the listing owner profile to share about the parent organization. This helps keep listings organized and makes it easier to share information specific to each listing. It also encourages users to check out your other listings in your profile.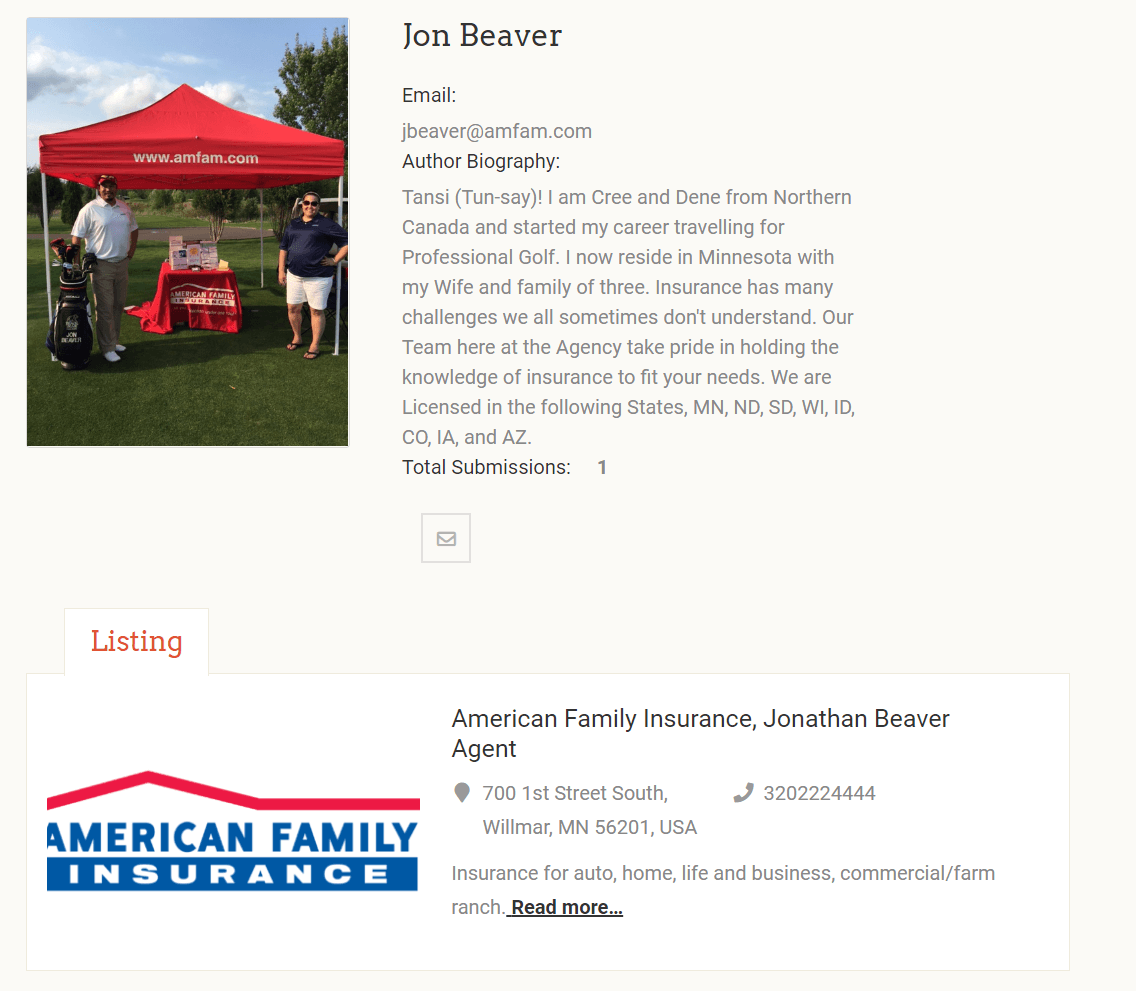 For organizations that want to make a personal connection with users we recommend sharing a bit about yourself.
Directory members like Jon Beaver are a great example of this. As an American Family Insurance agent and owner of an AmFam agency, Jon is using his listing owner profile to share a bit about himself. This helps smaller organizations connect with visitors on a more personal level.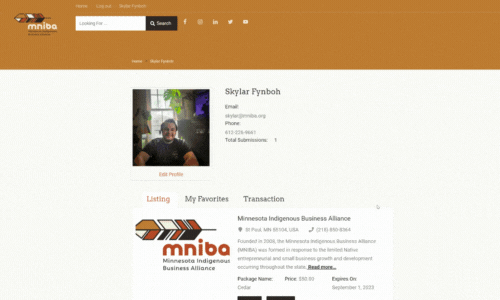 Updating your profile
Editing your profile is easy with MNIBA's business directory account management system. 
In the "my account" page select "edit profile" and you can update your profile photo, personal contact information, and your business listing profile.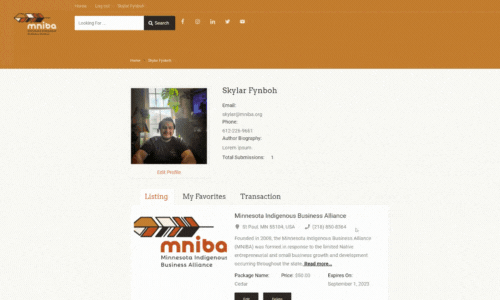 Changing your Password
Forgot or need to change your password?
You can choose "forgot password" to receive a new password, or if you have access to your account, you can access the change password fields at the bottom of the "edit profile" page.
Our impact
Artists, Entrepreneurs, and Organizations Served
Sign up for our newsletter!