Everything need to know about maintaining your account.
Renewing your listing
MNIBA wants to ensure a great user experience for the customers visiting your business listing. This is accomplished by keeping business listings current and up-to-date.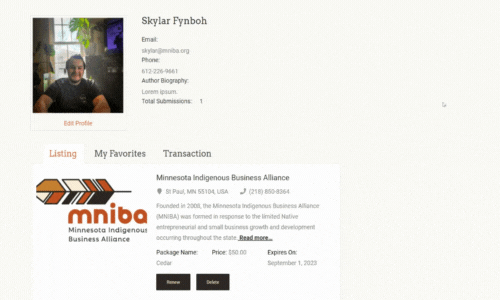 MNIBA uses a subscription model to ensure all business listings are updated annually. You will automatically be notified when it's time to renew your business listing before it expires.
Renewing your business listing follows the same steps as registering your account. You can easily update any information at the same time as your renewal.
To renew, please follow the link in your notification email, or simply log-in to your "My Account" page and select "renew" for the business listing that needs to be updated.
Our impact
Artists, Entrepreneurs, and Organizations Served
Sign up for our newsletter!